Cobble Paving Stones
Inspired by European streetscapes, the Cobble Collection brings beautifully weaved patterns to patios, walkways and driveways. The pavers within the collection can be used individually or mixed and matched by size and colour to create unique design treatments.
Circle Kit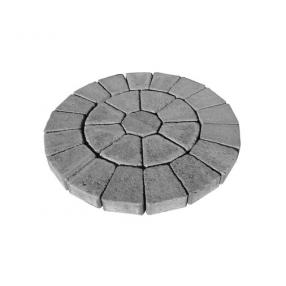 Circle Kit
Cobble Circle Kit comes complete with all the pavers needed to layout approximately 1 – 7′ circle or 2 – 5′ circles.