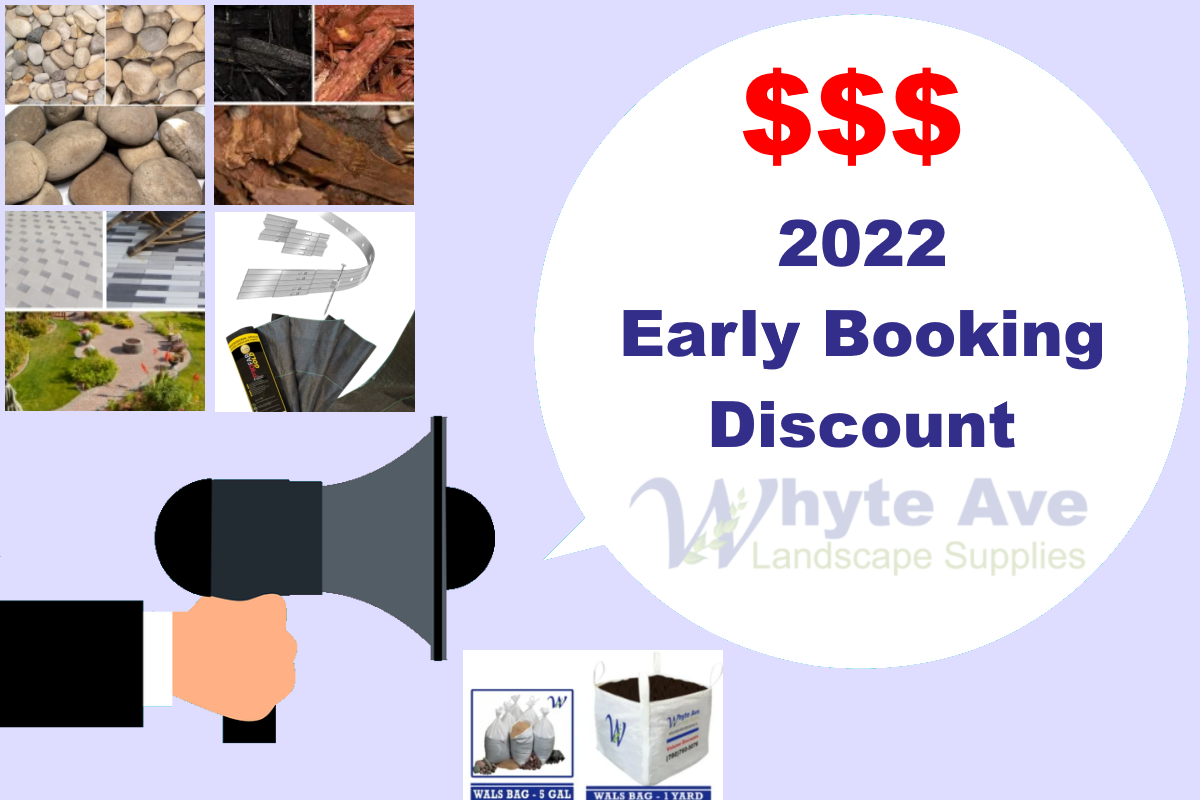 To our Valued Customers,
It's been an unbelievable year! And we'd like to give a big thanks to all our valued customers, suppliers, colleagues and staff for the support and business you provided us during 2021.
Book your landscape supplies early and save $$$!
For those of you that have been looking to book landscape supplies for 2022, we suggest arranging a meeting with one of WALS team specialist to discuss your project. You can book landscape supplies for residential/commercial projects and get early booking discount offered by Whyte Ave Landscape Supplies.
Call or text us 780-760-5076