Shop best landscaping products from WALS Shop.
Whether it's for slabs, borders, and coronations used for terraces, patios, sidewalks and trails, decorative or utilitarian walls. All our landscaping products will recognized for their durability and impeccable finish.
We are dedicated to helping landscapers in Edmonton bring their outdoor spaces to life with high-quality materials and solutions.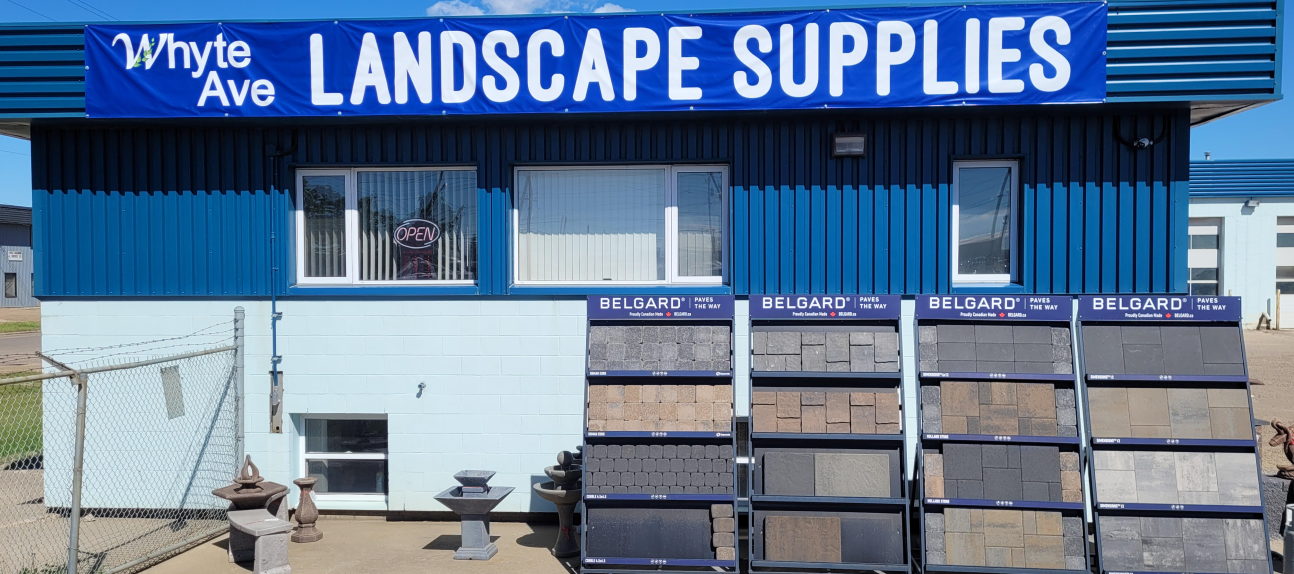 When it comes to landscaping, the quality of our products meets the high standards of today's fabrications from WALS Shop.   We also offer specialty landscape products and supplies to augment all of your landscape and garden projects, big and small.
Get all the landscaping supplies you need to make your garden beautiful from Whyte Ave Landscaping Supplies.
Our landscape products are suitable for any homeowner, garden designer, and landscape architect. Serving both landscape professionals and residential customers, We provide excellent service, quality products, and a variety of delivery options.
Create an outdoor space that you'll be sure to enjoy for years to come, browse through our solutions below or visit our showroom today.
Whether you are a homeowner looking to develop your dream backyard or a landscaper looking for the highest quality landscaping supplies for your client, look no further than Whyte Ave Landscaping Supplies.
Moreover, Give the team a call for all your landscaping needs. Call Us Today!