Create a separate outdoor living space in your backyard by building a flagstone patio or pathway. Flagstone is a very natural looking stone available in a variety of colours.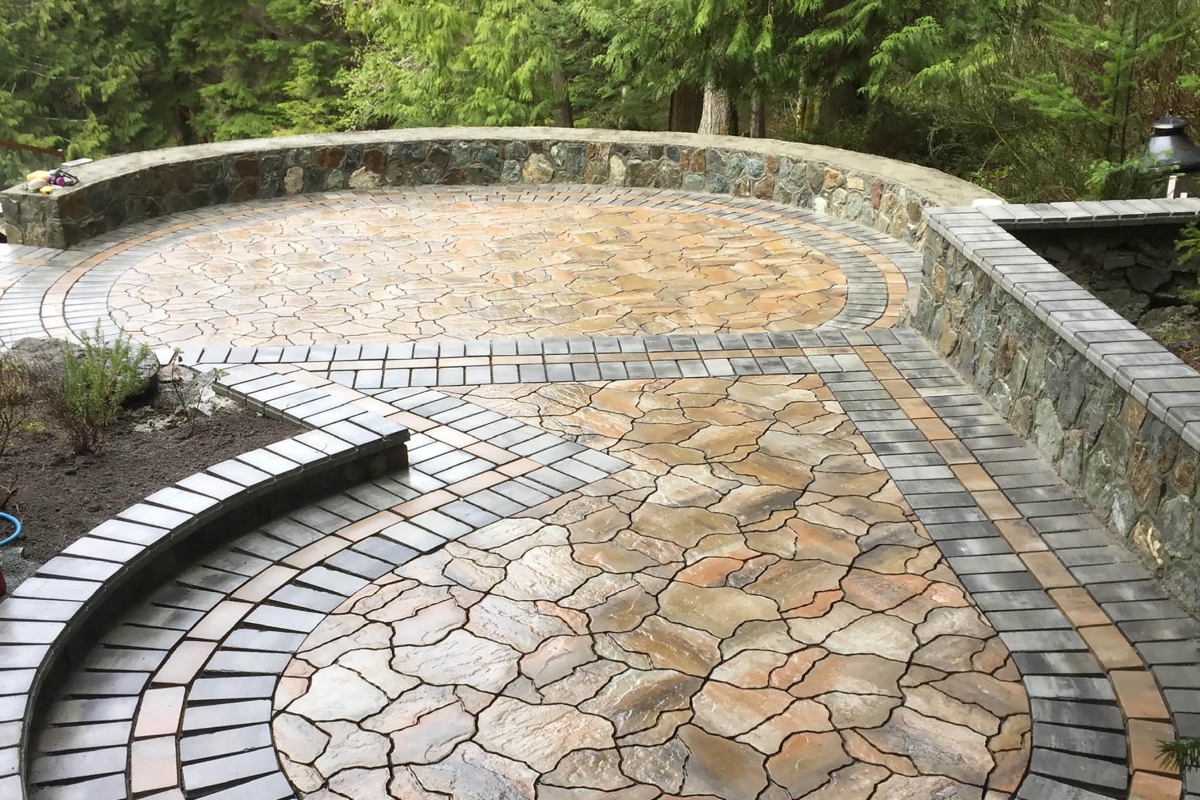 Planning & Design Ideas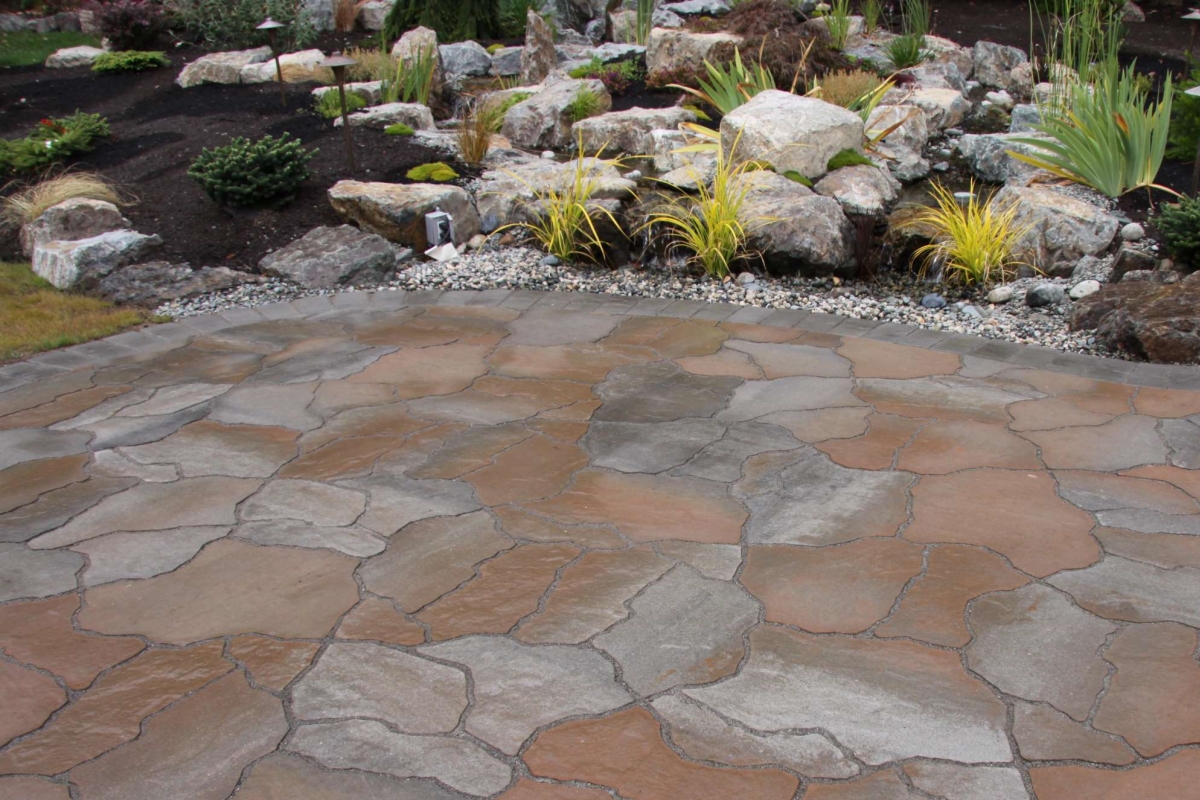 While planning the design stage there are certain things that need to be kept in mind. We must consider the space and shape when installing flagstone. It's imperative that the sketch of the patio or the path is made beforehand to get an idea of the overall design and placement in your
yard. Do a quick estimate of flagstone required based on the square feet and size of stone. Determine the amount of landscaping materials required.
We recommend at least 4- 5 inches of compacted road crush depending on the type of traffic you expect (Pedestrian vs Vehicular).
We are dedicated in making your vision a reality. Also We specialize in flagstone patios in Edmonton also also interlocking paver hardscapes, stone masonry and landscape work.
Turn your outdoor space into your own landscaped oasis with "Oy stepping stones, riverstones, flagstones, mulch, and sod.
Working with professional landscape architects and stone masonry companies in Edmonton, we have acquired the knowledge and experience to execute your project with precision, skill, and efficiency.
We provide quick delivery on all our products, so you don't have to wait long for your supplies to arrive. We can deliver any of our products and even offer the option of same-day delivery! The delivery of bulk products is no problem; we can even deliver two at the same time — contact us to learn more.
Whether you are building a home, or landscaping your yard or creating a patio come and see our large section of landscaping products for yourself. You will be glad you did.